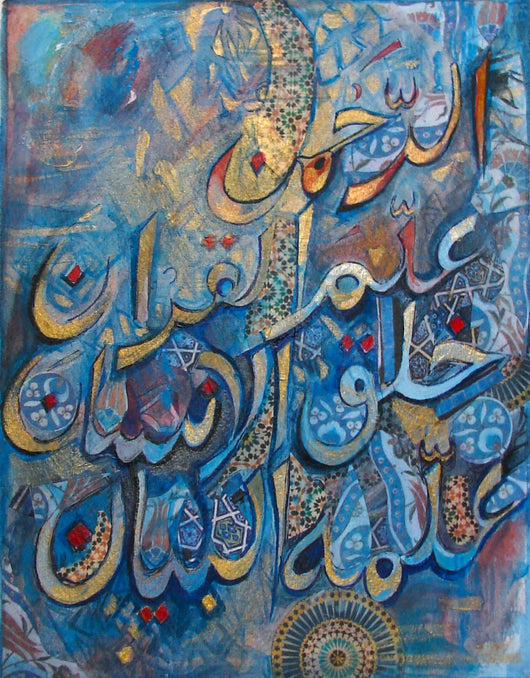 Opening verse Surah Ar Rahman (larger - 11x14")
Regular price $120.00 Sale
This 11x14" piece is a giclée and upon it I have painted additional detail and embellishment in ink, acrylic and watercolor. No two pieces are exactly alike. Each piece is individually painted and signed. 
Paper description: Archival watercolor paper, 300 gsm, 100% cotton, acid free, textured and with a 0.5 inch border. 

*Each piece is matted.

Please allow approximately 2-4 weeks for completion of work. Thank you. Pieces are not framed.